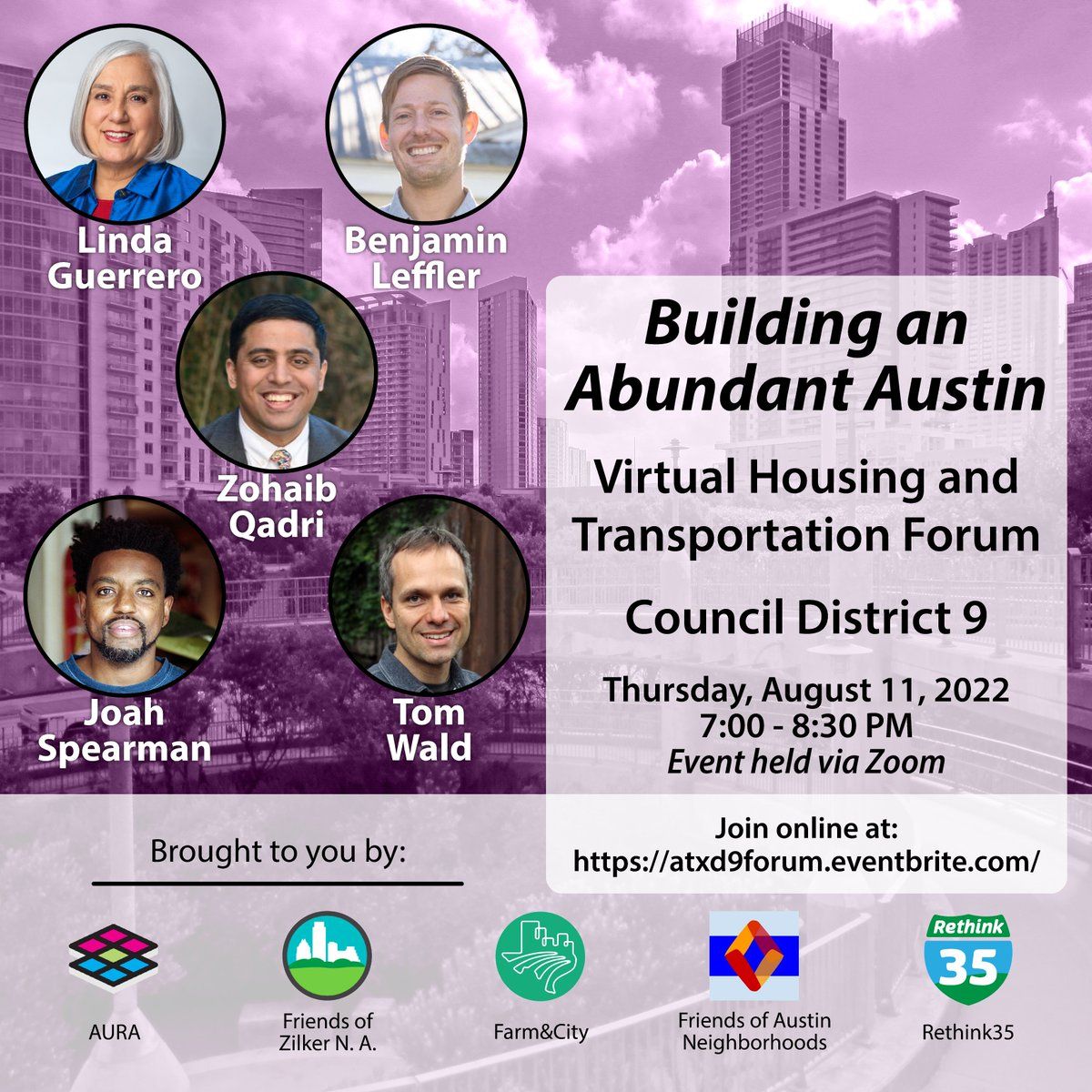 Building an Abundant Austin: District 9 Virtual Candidate Forum
August 11, 2022 7pm - August 11, 2022 8:30pm
Join us on August 11 for a virtual event featuring Austin City Council District 9 candidates Linda Guerrero, Benjamin Leffler, Zohaib Qadri, Joah Spearman, and Tom Wald.
This virtual event will be held over Zoom and will be co-hosted by AURA, Friends of Zilker Neighborhood Association, Farm&City, and Friends of Austin Neighborhoods.
If you live in Downtown Austin, Cherrywood, Mueller, Hyde Park, Hancock, Travis Heights, Bouldin Creek, Clarksville, Zilker, or live on UT Campus, these candidates could be your next city council representative! Unsure if you live in District 9? Click here to find your Austin City Council district.