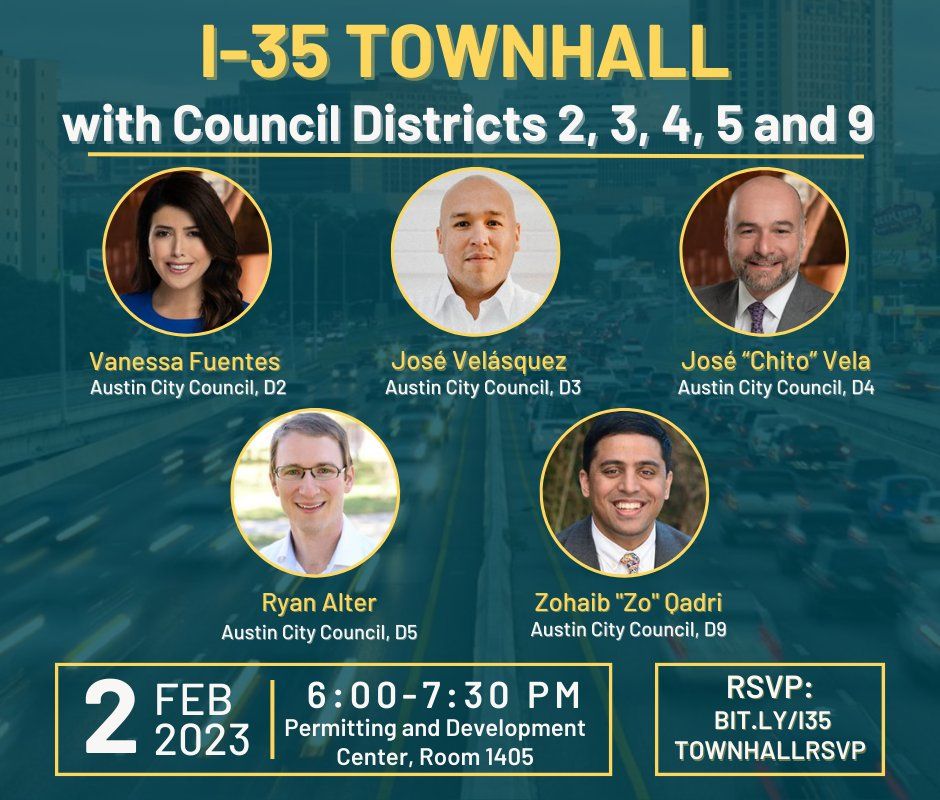 I-35 Town Hall with Council Districts 2, 3, 4, 5, and 9
February 2, 2023 6pm
Join Austin City Councilmembers Vanessa Fuentes, Jose Velazquez, Jose "Chito" Vela, Ryan Alter, and Zohaib "Zo" Qadri for a townhall event discussing I-35.
EVERYONE is welcome, no matter what your Council district you live in. You are strongly invited to speak up at the event and let Council know how you feel.
It's hard to fully describe how important the February 2nd I-35 Town Hall is. Giving Austin City Council enough public support to do the right thing is a KEY part of our campaign and there will be FIVE Council Members at the Town Hall where we can do just that.
It's absolutely critical to get a HUGE turnout from Rethink35's supporters to show Council there's strong opposition to I-35 expansion and broad support for alternatives. RSVP now and invite 5 friends to join.
Time & Location
Thursday, February 2nd
6:00 p.m. - 7:30 p.m.
Permitting and Development Center